3D Tabernacle.com
---
Walk through the Bible Tabernacle, Research its elements, and Build Your Own Model!

---
Bible Tabernacle resources and model kit
---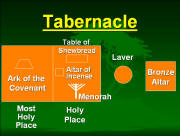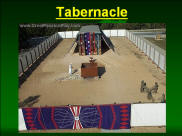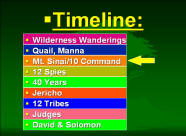 with graphics, photos, and timelines
---

Free graphics and backgrounds on the tabernacle
---
---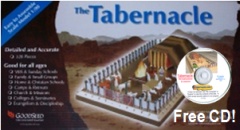 TABERNACLE KIT
This is a 21 inch by 12 inch plastic and cloth Tabernacle Model kit ready to assemble. A good tool for teaching, a great project for your Sunday School class or Family. Includes CD-Rom with both children & adult lessons, graphics, printable coloring pages & instructions. (Contains small parts, not for small children.) $45.00 (SPECIAL CHRISTMAS SALE!) plus shipping/handling (Includes FREE CD!)
Click this link to see detailed photos and tips on building your own model: Tabernacle Model Details
Add TABERNACLE KIT to Shopping Cart Check Out
---
Goods and services provided by eBibleTeacher.com, LLC (IL, United States).
Sold by 2CheckOut.com Inc. (Ohio, USA). For more info about ordering: Order Information
---
Build the Model Tabernacle
The pages below not only show the pages from the instruction book, but photographs to show you in detail how its done!
WARNING: Small parts, choking hazard. Small children should not use without close adult supervision.
---
---

ABOUT THE AUTHOR:
Terry Taylor is a Sunday School teacher at the church of Christ in Carbondale, IL.

---
"Power Point" is a registered trademark of the Microsoft Corp. All copyrights are acknowledged. "This product/publication includes images and clipart from Corel Images 1,000,000 which are protected by copyright laws of the U.S. Canada and elsewhere. Used under license."